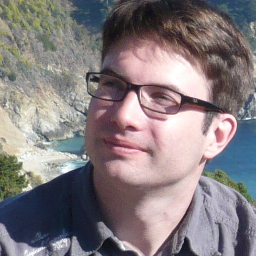 Prof. Dr.
Christoph Sommer
Head of Group
Christoph Sommer is full professor and chair of Networked Systems Modeling at the School of Engineering Sciences, TU Dresden.
He received his Ph.D. degree in engineering (Dr.-Ing., with distinction) and his M.Sc. degree in computer science (Dipl.-Inf. Univ.) from the University of Erlangen in 2011 and 2006, respectively.
Until 2020, he headed the Cooperative Mobile Systems group at the Heinz Nixdorf Institute and the Dept. of Computer Science at Paderborn University, Germany. Until 2014, he was a postdoctoral research fellow in the Computer and Communication Systems Group of Falko Dressler at the University of Innsbruck, then Akademischer Rat in the Distributed Embedded Systems group at Paderborn University. In 2012, he was a visiting scholar with the research group of Mario Gerla in the Computer Science Department at the University of California, Los Angeles (UCLA). In 2010, he was a visiting scholar with the research group of Ozan K. Tonguz in the ECE Department at Carnegie Mellon University (CMU).
Since 2021, he serves as editor-in-chief of the Wiley-published journal "IET Networks" (IET-NET). Since 2023 and 2016, he serves as area editor for the Elsevier-published journals "Computer Networks" (COMNET) and "Computer Communications" (COMCOM), respectively.
His research is focused on protocol and system designs of wirelessly connected mobile systems exhibiting high topology dynamics. His approaches and solutions, particularly for the simulative performance evaluation of vehicular networks, have become the state of the art in research and development in his field. He also authored the Cambridge University Press textbook Vehicular Networking.
Selected Publications (see full list)